The council consists of the mayor and six councillors. The mayor and councillors are elected for a fixed term of four years. The general election at the end of the current legislature will be held in November, 2017.
By-laws, resolutions and other municipal enactments must be passed by the council in open session.
All accounts are audited annually by an independent firm. The annual budget must be presented at the public meeting before its adoption.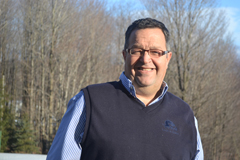 Mayor : Jean Lévesque
Councillor #1 : Pierre Tougas
Councillor #2 : Charles Barbeau
Councillor #3 : Suzanne Lessard
Councillor #4 : Lucie Dagenais
Councillor #5 : Louis Roy
Councillor #6 : Marie-France Moquin